WELCOME TO 2017
We welcomed back our dedicated team, rejuvenated after our break and looking forward to our 2017 journey!
To all our patrons and their loved ones we wish you a magical year ahead, may each day be filled with the abundance of inspiring possibilities. We look forward to welcoming you, anytime you want to elope.
We continue with our Celebrations in 2017, featuring the culinary highlights of the past decade at Restaurant Mosaic. Chantel and her team will launch the Autumn Menu with the Equinox on the 22nd of March 2017…we cannot wait!
Warmest Mosaic greetings,
The Mosaic Team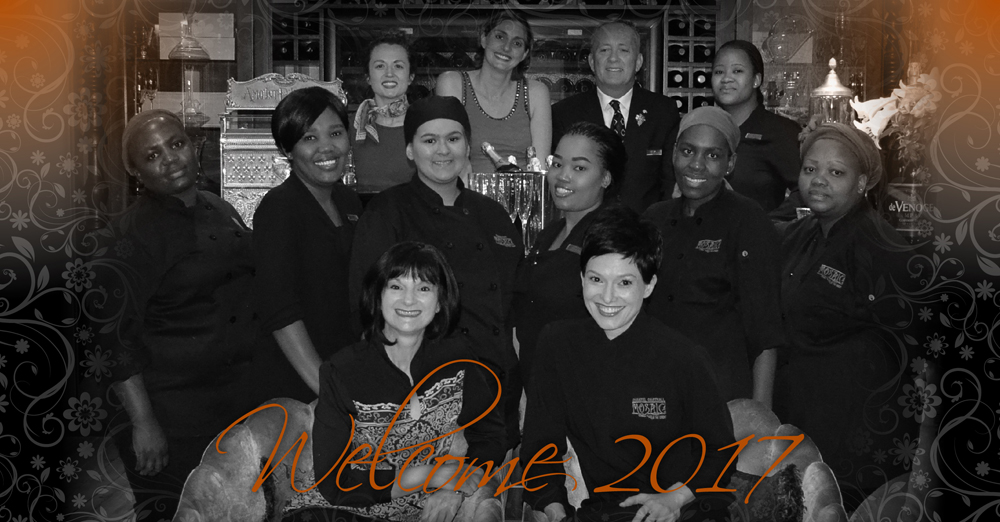 AVIATION NEWS
Great news for our guests travelling by helicopter! Next time you visit Mosaic
you will be landing on a brand new Helipad!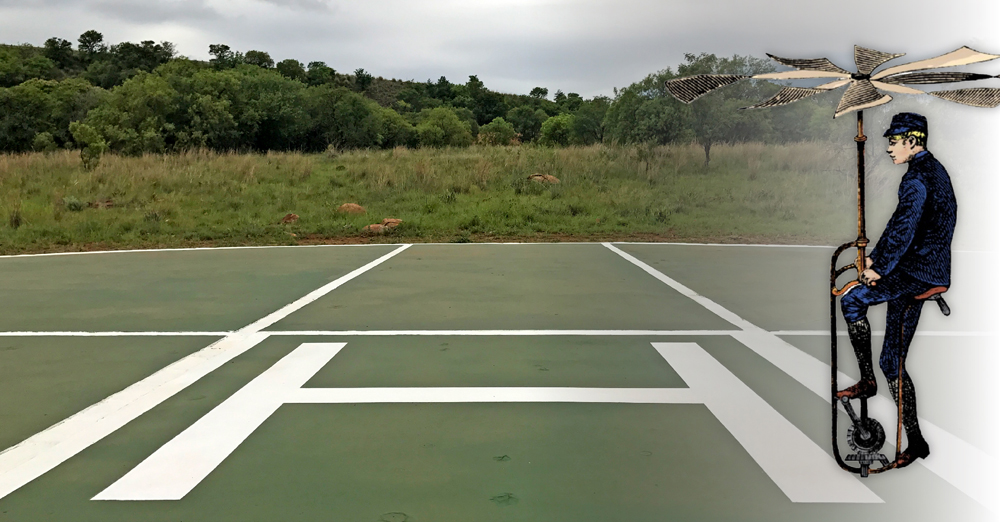 MOSAIC'S EXTENDED WINE LIST
A huge thank you to our Cellar Master and his assistant for the most extensive and beautiful updated wine lists. All 7 000 bottles that had been delivered to us in December from Europe has been added to our impressive wine list. Some of these wonderful wines have to "rest" for at least 20 years before we can pull the cork and enjoy it to its full potential.
Hopefully, by that time, this is all that we will be doing…"sampling the wines, making notes and re-visiting all these beautiful vineyards in our minds"…what a trip!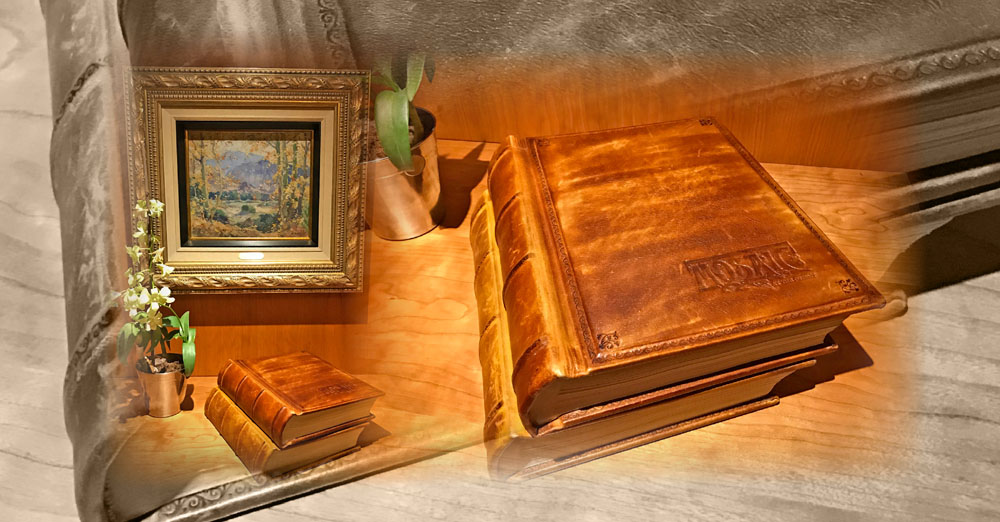 Our Cellar Master has given the wine cellar a facelift…turning it into a peacefull wine retreat!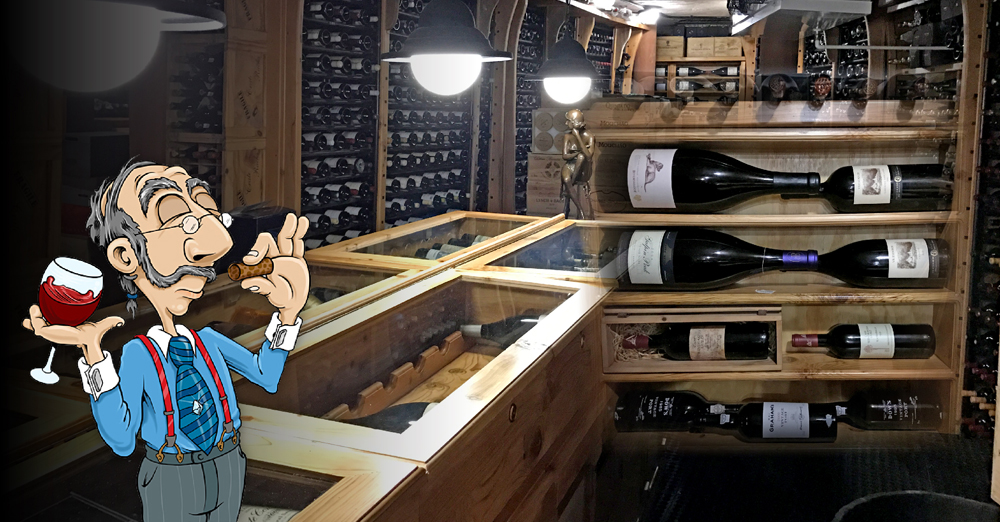 CHANTEL'S NEW AUTUMN MENU
During her short summer break, Chef Chantel was seen scouring the beach to find the perfect inspiration for the new dishes on her seasonal menu.
We offer you a sneak peak into one of Chantel's new dishes for her Autumn Menu…
"The Tidal Pool" – inspired by the magical micro-cosmos of the tidal pools
at her secret beachfront hideaway.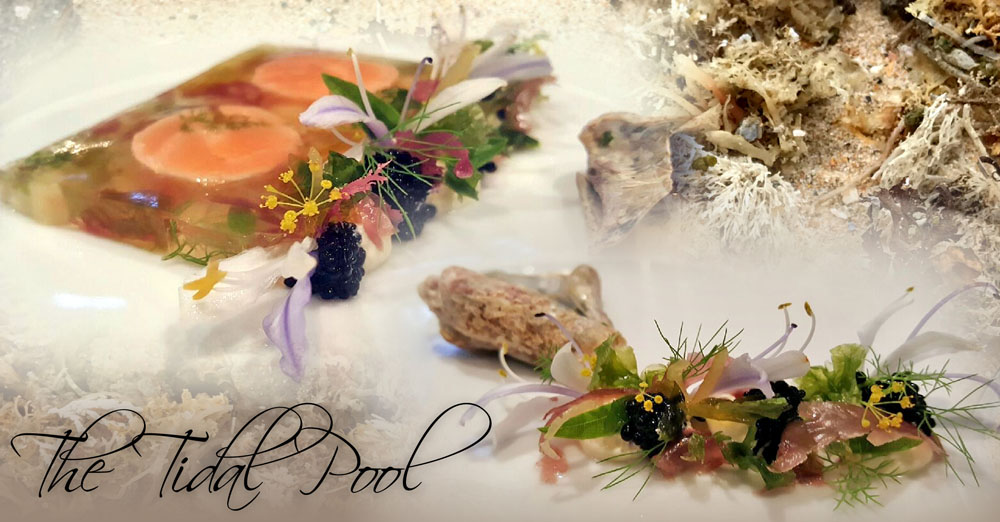 CHEF MISTAKES
It's easy for us to forget that chefs, the ones who execute work every day that pursues perfection, make mistakes, but they do. In fact, speak with any of the world's great chefs and they'll tell you that the mistakes are more important than the successes.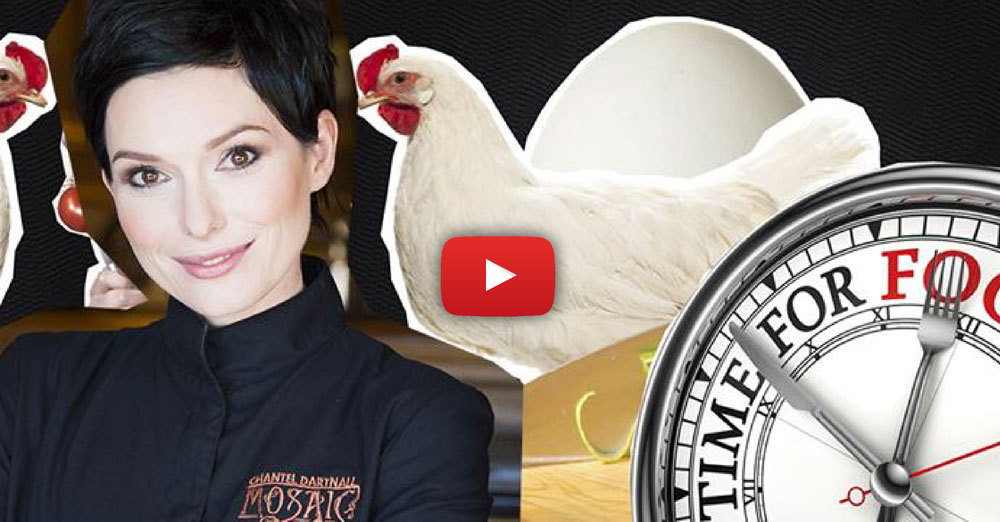 Chantel takes us back on a tale to when she was a young chef working in London, a young chef tasked with cooking for a very scary chef…
NEW DISHES ON MOSAIC'S BREAKFAST MENU
It is always great fun experimenting with ingredients for new dishes… and this dish
gave new meaning to the term "Champagne Breakfast"!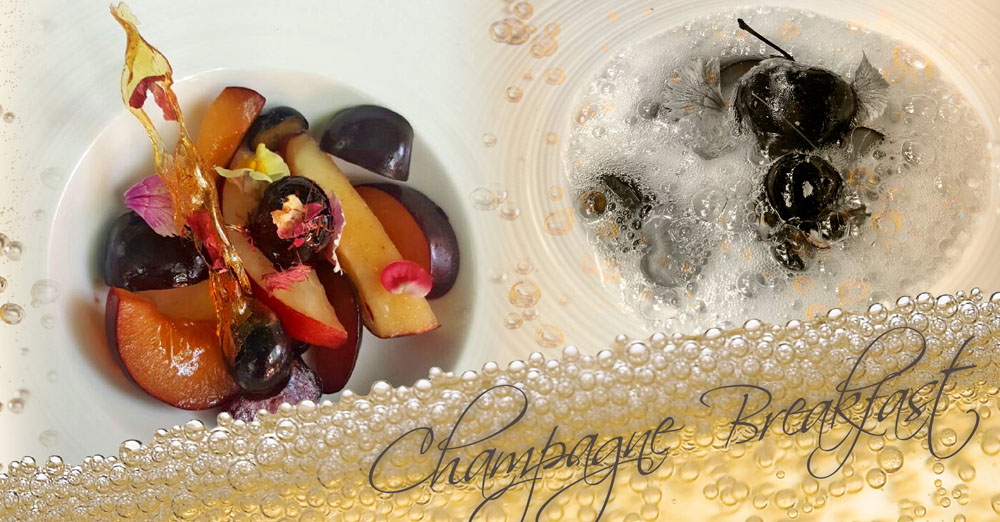 The fragrant aromas of summer berries, caramel sugar and a generous serving
of Clos Naudin Demi-Sec from Vouvray merges beautifully in this light and
refreshing breakfast salad.
THE MAGIC OF ALCHEMY IN THE MOSAIC KITCHEN
– LE KAP MAGAZINE, JANUARY 2017
Since ancient times, food has had a magical connection. It was left as offerings to the gods, used as protection for a new home or feasted to celebrate the changing seasons. Some of these traditions still continue today and with the artful use of the correct ingredients, we are able to calm or inspire individuals, becoming an alchemist of old.
Restaurant Mosaic's own enchantress, Chef Chantel Dartnall, is known internationally for her unique interpretation of botanical cuisine, weaving her magic and applying her creative innovation to exhilarate her guests and enhance their experience, in a way that only she can do.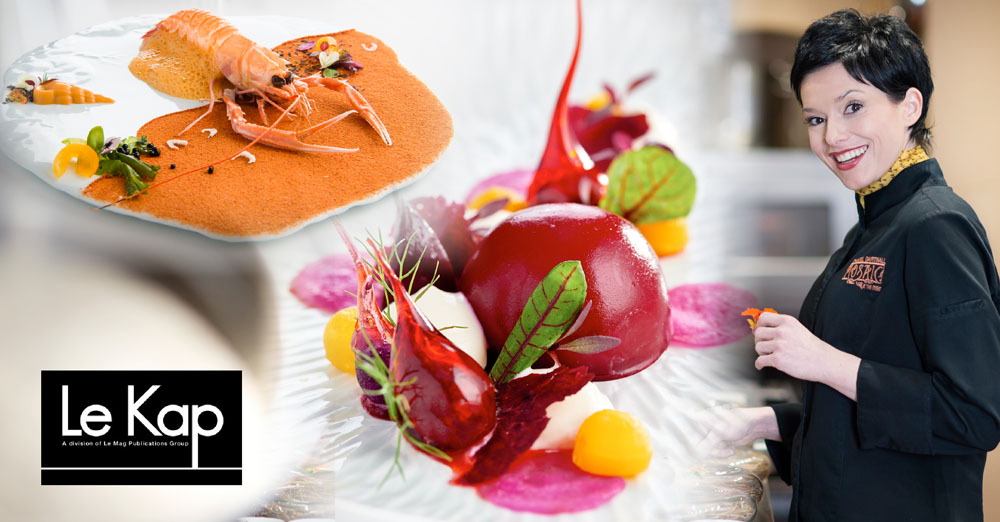 The magic of Mosaic is experienced through all the senses – taste, smell, texture, touch, mouth-feel and satiation. The ancients were eternally searching for the elixir of life, consuming foods supposedly containing the energy of love, protection, sensuality, strength, fertility and prosperity. Chantel taps into these ancient mystic beliefs by making use of fragile herbs and flowers that are more than just garnish. They become the essential ingredients that allow you to emerge yourself in the sustenance of Gaia herself. The essence of each ingredient is captured in her delicate dishes, poems of nature that fills your soul, releasing neurochemicals that calm and soothe, creating feelings of joy and contentment, assisting in the nourishment of your body on levels far beyond just mere satisfaction.
SZEPSY GOURMET TASTING
– 3 FEBRUARY 2017
Known as the "King of Tokaji", winemaker István Szepsy is one of the leading figures in Hungary's wine industry and has been credited with single-handedly revolutionizing winemaking in the Tokaji region. In 2013 István was presented with the prestigious "Les Seigneurs du Vin" Award – hallmarked by wine godfathers like Aubert de Villaine of Domaine de la Romanée-Conti and Pablo Alvarè of Vega Sicilia.
"It is not the business that drives things but how devotedly we do our work,
so that others can enjoy it too." – István Szepsy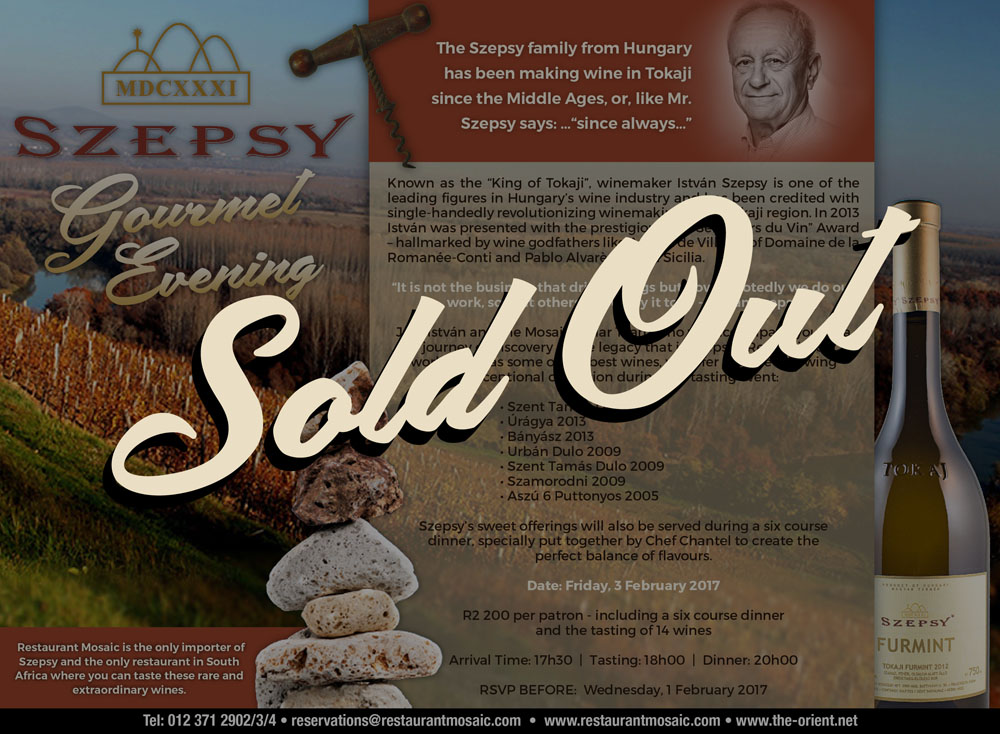 Join István and the Mosaic Cellar Team who will accompany you on a journey of discovery of the legacy that is Szepsy… Recognized world-wide as some of thé best wines, we offer you the following exceptional collection during the tasting event:
• Szent Tamás Dry 2013
• Úrágya 2013
• Bányász 2013
• Urbán Dulo 2009
• Szent Tamás Dulo 2009
• Szamorodni 2009
• Aszú 6 Puttonyos 2005
Szepsy's sweet offerings will also be served during a six-course dinner, specially put together by Chef Chantel to create the perfect balance of flavours.
Date: Friday, 3 February 2017
R2 200 per patron – including a six-course dinner and the tasting of 14 wines
Arrival Time: 17h30 | Tasting: 18h00 | Dinner: 20h00
RSVP BEFORE: Wednesday, 1 February 2017
ART MUSEUM IN PROGRESS
We are in the process of building the most spacious museum to house all the beautiful art, that we have been collecting over the past 30 years. You have seen and read about some of these paintings in our Newsletters.
Sadly, we can not get too excited because the opening will only be in 2018!
But, here is a glimpse to whet your appetite…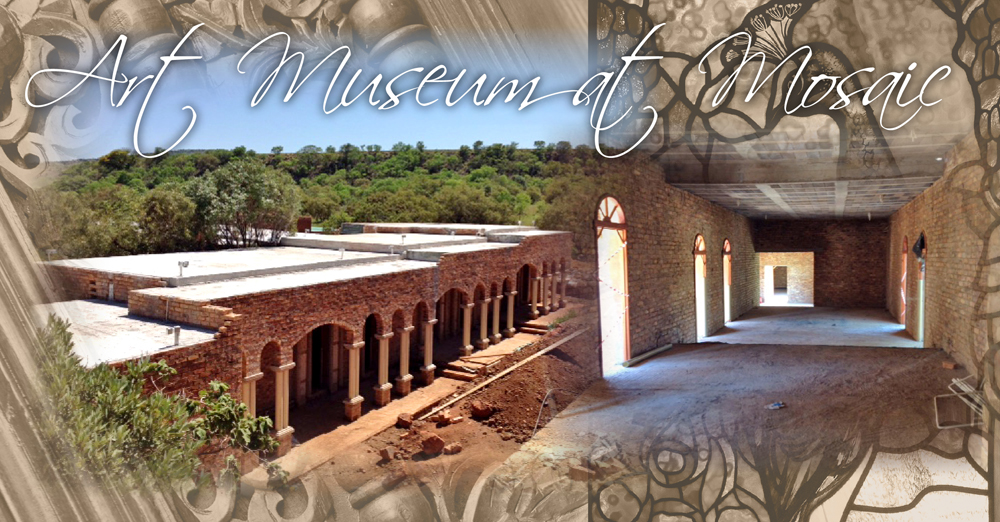 ART @ THE ORIENT
The latest addition to our growing Art Collection: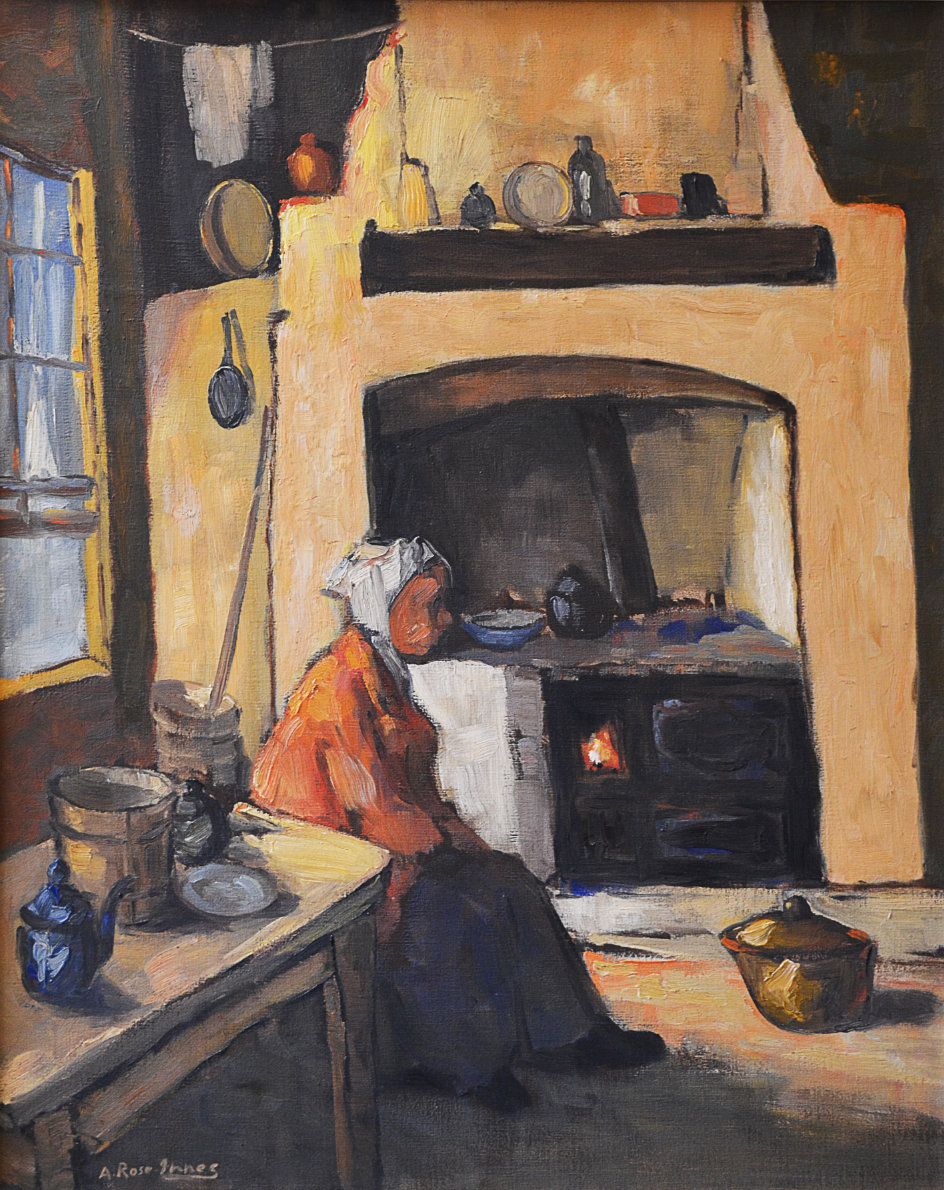 Alexander Rose-Innes
Rose-Innes was a painter of everyday life situations. He particularly loved portraying the everyday lives of people in the Western Cape, from blacksmiths and fishermen to washer women and maids.
Although Rose-Innes can be seen as part of the Cape-Impressionists, he remained quite a conservative artist regarding matter. The use of quick brush strokes and bold lines are evident in the painting.
The painting of the "Kitchen Interior" was typical of the subjects he would choose. Rose-Innes portrays sensitivity towards his subject with a deep-seated humanity which is evident in this composition. The women in the painting appears old and tired, with the pots and kettle suggesting that she may be sitting down after a long arduous day, relieved to enjoy a brief moment of relaxation before her work continues. The elderly women depicted in the painting is unaware of the viewer, tiredly gazing in front of her. The atmosphere he created in the room is welcoming and warm – provoking the feeling of appreciation of the basic things in life, as this woman seems tired yet satisfied with what she has.
She forms a definite focal point. Rose-Innes managed to draw the eyes of the viewer towards her by the use of strong bold lines, which provokes sympathy from the viewer for this elderly motherly figure.
The use of Rose-Innes' palette and soft modulations provides the painting with a warm feeling, almost as if the oven depicted in the background is lit up. It was typical of him to render his depictions in warm, subdued tones and to follow realistic conventions, with his paint applied in a thick impasto. Rose-Innes' use colour of contributes to capturing the viewer in the world of the elderly lady, not having a wealthy life, but yet, the warmth of the room might be a reflection of her satisfied soul. The absence of strong colour notes contributes to the warm, welcoming feeling.
CONGRATULATIONS ALL AROUND!
Congratulations to our sommelier, Germain Lehodey, who's daughter, Celine, got married in January. We wish your children a joyful journey and wonderful new beginnings…
And a very Happy Birthday to Germain who turned 60 years young on the 21st of January!
Maria is one of our friendly voices over the phone when you make a reservation…. her beautiful baby girl, Elizma Jeandré was born on the 5th of December 2016. Congratulations and may you all build wonderful memories together…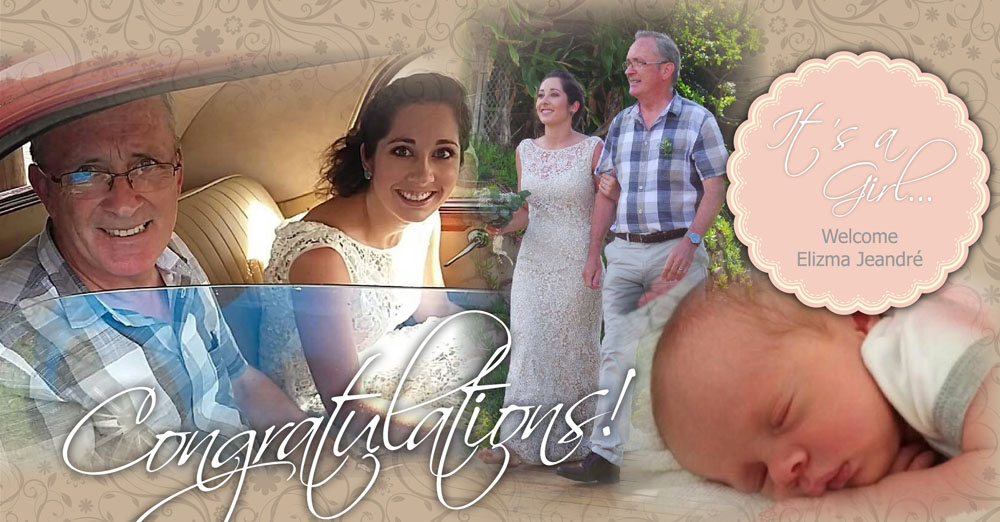 FUTURE DATES FOR 2017
18 February 2017
Riesling Gourmet Tasting & Lunch
11 March 2017
Domaine Armand Rousseau / Great Domaines Gourmet Tasting & Dinner
17 March 2017
Hamilton Russell Gourmet Tasting & Dinner
8 April 2017
Château de Villeneuve Gourmet Tasting & Lunch
5 May 2017
Carmelo Rodero Gourmet Tasting & Dinner
20 May 2017
Jean Daneel Gourmet Tasting & Lunch
2 June 2017
Jeremy Walker Gourmet Tasting & Dinner
10 June 2017
Château de Fesles Gourmet Tasting & Lunch
18 June 2017
Mosaic closes for Annual Winter Break
Warmest regards,
Chantel, Mari, Germain and the Mosaic Team