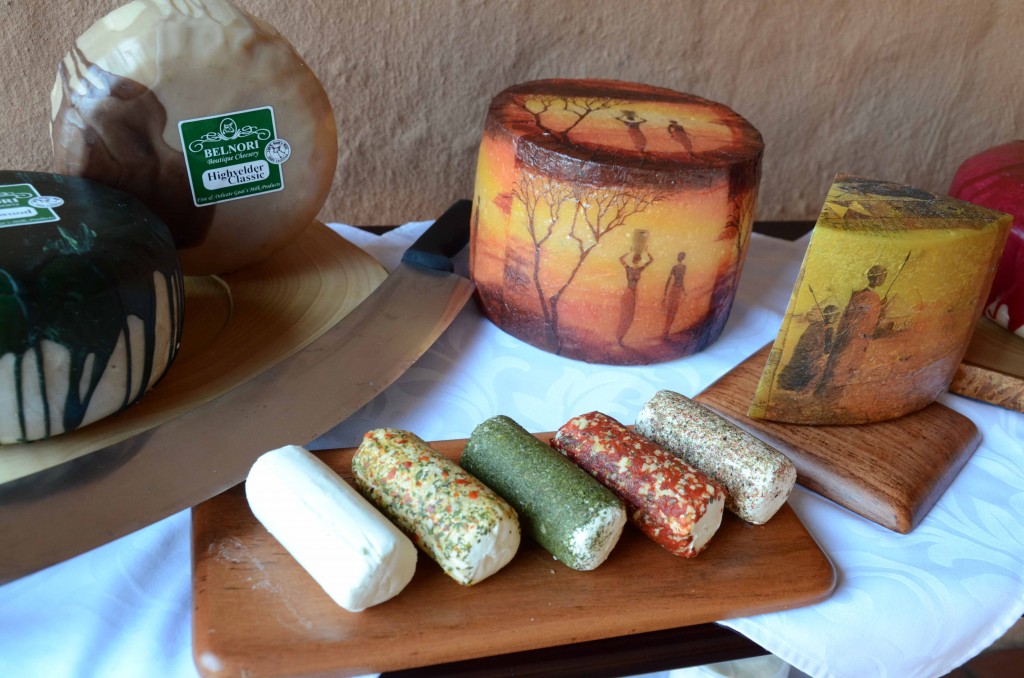 Having presented the award winning and mysterious PHANTOM FOREST – a mould-ripened Chèvre encased in ash with a creamy subtle mushroom flavour – on my cheese trolley for a while now, I was very excited to finally meet its creator. Rina Belcher owner and cheese maker of the 'Belnori Boutique Cheesery' did not disappoint during her recent visit to Mosaic, and as she unpacked her cheeses one by one I was astounded by the sheer variety on display. Having only recently been converted to the pleasures of goats cheese I was at first slightly weary – but my fist sampling of Rina's KILIMANJARO-  18 Month matured hard goats milk – cured any further resistance…
Rina and her husband Norman are both cheese makers, and one can truly taste their passion in their cheese, produced from milk obtained from their own, very lovable Swiss Saanen herd.
With Norman taking care of the 'ladies' ensuring  they are always in good health  and Rina implementing her feminine touch in the making of their  Camembert, Brie and  artistically adding the finishing touches to their cheese it is no wonder the team consecutively ensure that they bring home the top annual cheese honours.
With the soft goat's cheese going out of season during the winter months, I am proud to say that we have stocked up on an extensive range of both hard and semi-hard cheese for our Mosaic guests to enjoy.