KOEN ROOSE – VIRGINITY I
Chef Chantel and Belgian winemaker Koen Roose of Spioenkop Wines in Elgin, Western Cape had a superb time in the kitchen, experimenting with different flavours as they tasted various ingredients to find a flawless pairing for Koen's Virginity I – an Elgin white blend with a rebellious touch!
This video is the first in a series where you will be able to follow Chef Chantel and her team in the process of creating the perfect pairing.
With every new dish Chef Chantel add to Mosaic's seasonal menu she works through a deconstruction tasting process where each ingredient is individually analyzed with the proposed wines to ensure that she finds the perfect pairing – creating culinary masterpieces around the aromas and flavours of the best wine available.
"I wanted to create the feeling of the "Garden of Eden" and in this dish we combine sustainable farmed Ferme Marine de Mahebourg Mauritian Seabass glazed with peach blossom honey with a delicate tomato and lemongrass Velouté." Says Chantel.
When you ask Koen where the name "Virginity" comes from he explains: "It's a wine that is so pure, so fragile but with a defiant character – like an innocent virgin!"
The latest release from Koen's cellar is an unfiltered blend of wooded Sauvignon Blanc, Sémillon and Viognier and is available in a sexy magnum only!
Restaurant Mosaic can proudly lay claim to being the only cellar in South Africa to stock this incredible 2012 Virginity I – the rest of the wine you will find abroad amongst Koen's eager international collectors.
The wine's surprisingly complex nose displays a nutty undertone with a touch of lemon, pineapple, gooseberry and some farm-fresh honey. It is full bodied with a distinct linear minerality and flint character. It maintains an excellent balance between fruit and acidity with a crisp and spicy finish.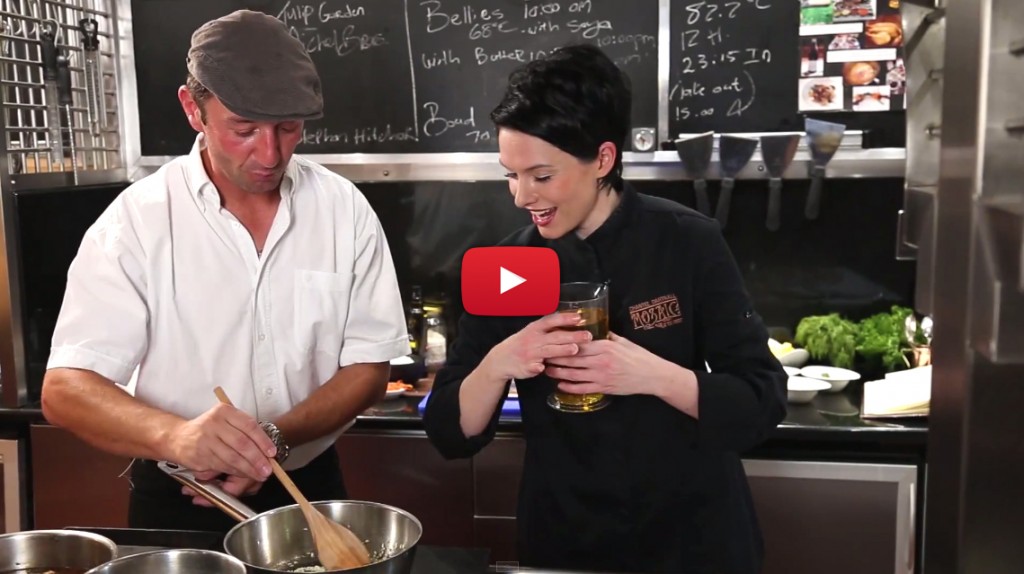 Warm Mosaic regards